APICS CLTD – EXAM
$995.00
Computer-based testing for the APICS Certified Logistics, Transportation and Distribution (CLTD) exam is offered to candidates worldwide through Pearson VUE testing centres.  Heenan Consulting will organise the exam for you and advise on the process.
The APICS CLTD designation is earned upon successful completion of the exam which covers the following eight modules:
MODULE 1 – Logistics and Supply Chain Overview
MODULE 2 – Capacity Planning and Demand Management
MODULE 3 – Order Management
MODULE 4 – Inventory and Warehouse Management
MODULE 5 – Transportation
MODULE 6 – Global Logistics Considerations
MODULE 7 – Logistics Network Design
MODULE 8 – Reverse Logistics and Sustainability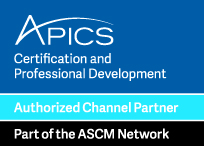 Description
For the actual course details refer to APICS CLTD 
CLTD exam preparation
Your journey begins with the CLTD Learning System:
The CLTD Learning System is a comprehensive preparation option that builds on your strengths and improves your knowledge.
Choose the learning option that works best for you, instructor-led classes or self-study.
Take the exam. Designees only need to pass one exam to earn the CLTD certification.